ここから本文です。
Solution Segment
It can be classified into system development/operation services and other services. In the system development/operation services, Nihon Enterprise(NE) concentrates on comprehensive solution services, mainly entrusted development (from scratch) utilizing the know-how nurtured through the Creation business, and engages in the development of service of buying and selling used terminals.

In the comprehensive solution services, NE undertakes the development of apps, websites, etc., and offers one-stop services, including the design and development of servers, operation monitoring, debugging, customer support, and consulting.

On the other hand, the clients of the service of buying and selling used terminals (peripheral business of terminals) are steadily increasing, as the main clients are enterprises and cell phone distributors that have adopted the kitting service (provision of services) and the support tool. The efforts for procuring terminals stably are progressing. In addition, NE is increasing new clients, as it deals with an increasing number of products.
●System development and operation services
〈 Solution services 〉
While the demand for systems related to AI, IoT, and security is growing, NE offers comprehensive solution services, including consulting, development, maintenance, and operation, according to market needs.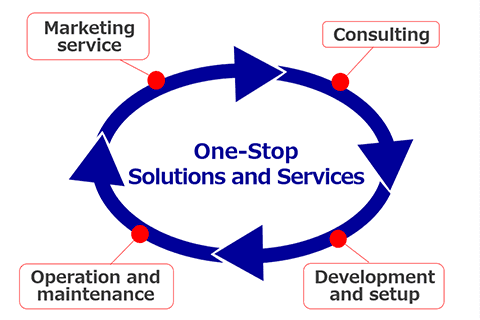 〈 Business support service 〉
A service to deal with the growing labor shortage problem. NE supports the challenges of customers by providing "human capital" equipped with diverse skills and a highly-reliable infrastructure.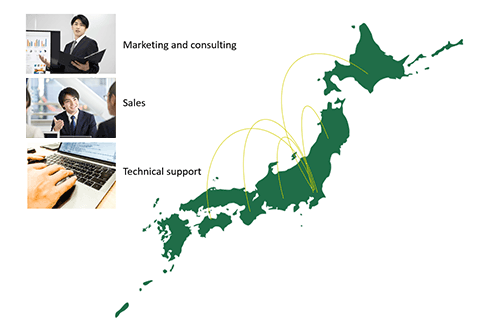 〈 Used Terminals purchase and sales service 〉
A service that purchases used devices and sells Used Terminals to buyers. NE aims to provide refurbishments in addition to rigorous grading (assessment).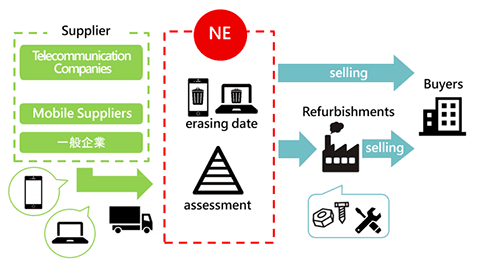 〈 Glass Coating against COVID-19 〉
A service of offering glass coating, which has antibacterial properties that inactivate viruses.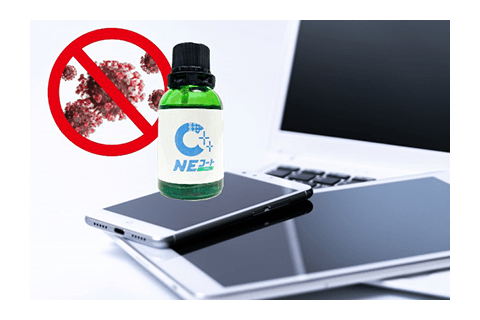 Feel free to contact us
+81-3-5774-5730
Business hour 9:30 - 17:30 on weekdays